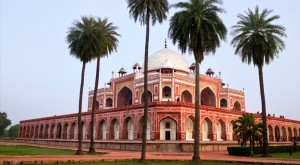 North-India Tour
North India, known natively as Uttar Bharat Saumali Hindustanstān is a loosely defined region in the northern part of India.Population, 504196432. Area, 1624160 km2 (627090 sq mi) Northern-India is divided into 8 States Delhi, Chandigarh, Haryana, Himachal Pradesh, Jammu & Kashmir, Punjab, Uttarakhand and Uttar Pradesh.
Every state has its own wonderful features.India is known as the land of golden bird as it has so many beautiful places to visit in India.
Three major cities covered in this tour are Delhi, Jaipur and Agra These are the three main cities to visit in any tour to North India.
DELHI TOUR
The capital of India,Located on the banks of the River Yamuna.Lost of Tourist place available here that are very famous thousands of tourist comes to watch the beauty of there places.
Delhi Gate, India Gate,Jantar-Mantar,Lotus Temple,Lal-Qila,Qutub Minar, Raj-Ghat, Akshardham Temple are available to visit.
CHANDIGARH TOUR
Chandigarh  is a union territory of India that serves as the capital of two states, Haryana andPunjab. The name Chandigarh translates as "The Fort of Chandi".The name is from an ancient temple called Chandi Mandir, devoted to the Hindu goddess Chandi.
Dariya Reserved, Forest for Tourist Trekking, International Doll Museum, Leisure Valley, Manimajra Fort, Open Hand Monument, Sukhana Dam, Sukhna Lake, Wisdom Museum.
HARYANA TOUR
Haryana is bordered by Punjab and Himachal Pradesh to the north, and by Rajasthan to the west and south.The capital of the state is Chandigarh which is administered as a union territory and is also the capital of Punjab.Haryana is one of the wealthiest states of India as well as it is also one of the most economically developed regions in South Asia.
Chilli Lake,Dabur Jheel,Guru Gobind Singh Gate,Indira Priyadarshini Wildlife Sanctuary,Jal Mahal,Prithvi Raj Chauhan Fort Hansi,Sheesh Mahal are major attraction of this state.
HIMACHAL PRADESH TOUR
Himachal Pradesh  is bordered by the Indian states of J&K on the north, Punjab on the west and south-west, Harayana and Uttar Pradesh on the south. The literal meaning of Himachal Pradesh is Region of snowy mountains. Himachal Pradesh is known to be abundant in natural beauty as a UnionTerritory. Himachal Pradesh has one of the highest per capita incomes of any state in India.
Ashni River,Chambi Tea Estate, Chamba Palace,Khajjiar Hill Station,Kuthar Fort,Lovers Hill,Monkey Point, Nargu Wildlife Sanctuary.
JAMMU AND KASHMIR TOUR
Jammu and Kashmir is the northernmost state of India. It is situated mostly in the Himalayan mountains. Jammu and Kashmir shares a border with the states of Himachal Pradesh and Punjab to the south.Jammu and Kashmir consists of three regions: Jammu, the Kashmir valley and Ladakh.Srinagar is the summer capital, and Jammu is the winter capital. While the Kashmir valley is famous for its beautiful mountainous landscape, Jammu's numerous shrines attract tens of thousands of Hindu pilgrims every year. Ladakh, also known as "Little Tibet", is renowned for its remote mountain beauty and Buddhist culture.
Ban Ganga, Central Karakoram National Park,Chanthang Wildlife Sanctuary,Chalnj River, Halka Nadi,HisparGlacier, Haramosh Peak, Leh Palace Magnet Hill, Pakistani Positions View.
PUNJAB TOUR
The capital of Punjab is chandigarh that Is a mojor city of Punjab. Punjab is the only state in India with a majority sika population.Punjab is famous for Agricultute Industry.it is largest provider of wheat.
Captin Amrinder Fort, Darshani Deori, Godavari Sar, Hira Mahal, Khazana Gate, Lohari Gate, Raj Mahal, Top Khana Gate,War Museum.
UTTAR PRADESH TOUR
Uttar Pradesh is India's most populous state. It is the second largest state-economy in India. The administrative and legislative capital of Uttar Pradesh is Lucknow and the industrial and financial capital is Kanpur. Uttar Pradesh has a very vital place in the culture of India,it is the birthplace of Hinduism and admirer of its derived Vedic, Jainism, Buddhism and Sikhism beliefs, UP has been the ancient seat of Hindu religion, learning and culture, and has many important sites of Hindu pilgrimage.
Agra Gate, Agra Fort, Birbal Mahal, Bharatpur Darwaza, Chota Imambara, Diwan E Aam, Diwan E Khas, Fatehpur Sikri, Gwalior Gate, Kalinjar Fort, Moti Mahal, Rani Mahal.Taj Mahal Tour is tourist's first choice where they want to visit.
UTTARANCHAL TOUR
January 2007, the name of the state was officially changed from Uttaranchal, its interim name, to Uttarakhand. Uttaranchal often referred to as the Land of Gods due to the many holy Hindu temples and cities found throughout the state. Uttaranchal known for its natural beauty and wealth of the Himalayas.The provisional capital of Uttarakhand is Dehradun, which is also a rail-head and the largest city in the region.
Asse Ganga Sangam, Alaknanda River, Adwani, Bhimtal Lake, Island Bhimtal Lake, Chila Wildlife Sanctuary, Nainital Lake, Valley of Flowers, Yamunotri Water Fall, Yamunotri Glacier.