Top 4 yoga retreats in Goa
|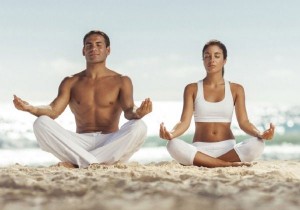 Goa is your entryway to a bouquet of yoga retreats with varying credentials and capabilities. The majority of them are well equipped to deliver immersive luxury experiences. Join us to know your options, as we elaborate the pick of the bunch.
Little Cove Yoga Holiday Retreat, Cola:
One of the best yoga retreats in Goa, Little Cove Yoga Holiday Retreat has a tradition of excellence. A foundation of an Indian Yogi, the yoga retreat has everything required for a trouble-free and seamless learning experience. The faculty is learned and congenial while yoga courses are efficient, bespoke and available in short-term and long-term versions. Your nutrition requirements are catered to with simple, nutritious and gluten-free Indian vegan food. Additionally, Little Cove's secluded location accounts for its popularity.
Ashiyana Yoga Centre, Mandrem:
Nestled in the picturesque Mandrem Beach, Ashiyana Yoga Centre has a reputation for opulence and variety. The best spa in the state, as Ashiyana Yoga Centre is often referred to, offers a range of top-of-the-line spa treatments, along with quality yoga teacher training programmes and drop-in classes for a newbie. When in Ashiyana Yoga Centre, you can expect spacious beachside accommodation, nutritious food and access to recreational and character building activities, including chanting, several vedic rituals, and meditation in Goa. You can explore your competencies with well-attended workshops on multiple aspects of yoga and nutrition.
Kranti Yoga Village Beach Resort, Patnem:
Kranti Yoga Village Beach Resort, based in Patnem Beach, is your go-to source for advanced learning in yoga. The yoga retreat rolls out a range of teachers training programmes in multiple duration, ranging from 100 to 500 hours, to address variance in demands. Drop-in courses for starters are also readily available. Here, you will learn the procedure and protocols of meditation, breathing exercises, kriyas, asana and lot more from seasoned yoga instructors.
Banyan Yoga Tree:
Among the best yoga retreats in Goa, Banyan Yoga Tree continues to help visitors to achieve their wellness goals in a natural ambience. True to its name, Banyan Yoga Tree is an ambient of ten sustainable huts made from Banyan wood. The yoga retreat offers a vast selection of creative yoga packages to support all needs. The faculty is credentialed and amenities are world class.